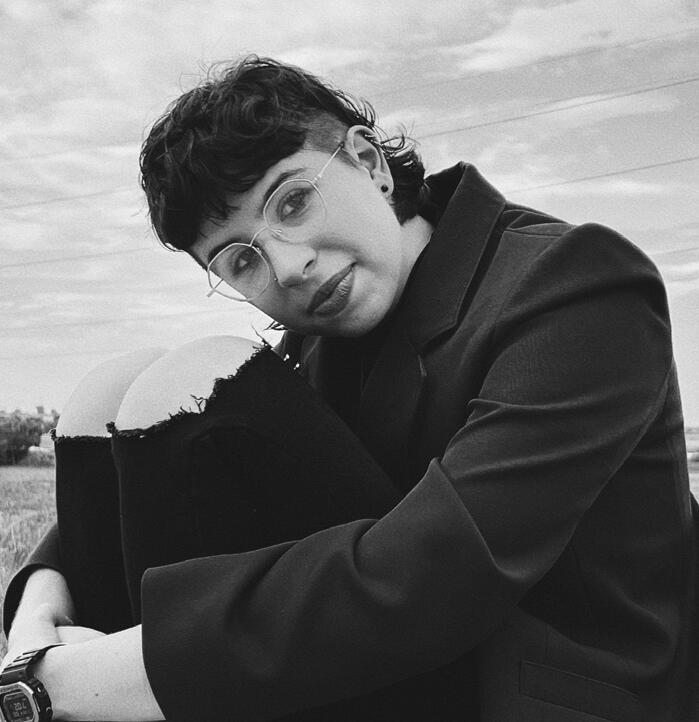 Bri Gonzalez
writer, teacher, etc.
---
---
---
Bri Gonzalez (they/them) is a queer Chicane writer currently studying and teaching at the University of Colorado Boulder. They're a co-poetry editor for TIMBER, CU Boulder's MFA literary magazine. They teach both Intro to Creative Writing and Intro to Poetry workshop. Bri's work revolves around mental illness, grief and suicide, folklore, and the challenges of being mixed ethnicity. Bri is a graduate of the Summer '20 Rutgers English Diversity Institute and will be a graduate of the Summer '23 Napa Valley Writers' Workshop. They have a hybrid collection forthcoming with Game Over Books, expected late 2024 or early 2025.
Bri grew up in San Antonio, TX, attended Texas State University for their undergrad, and briefly taught high school English. In 2021, Bri was diagnosed with bipolar disorder, which has become a focal point in their writing. In their free time, Bri plays an inordinate amount of D&D (only one character death thus far), causes casual chaos with their friends, binges horror movies, and bothers their void cat, Dahlia. If they could gift the universe to anyone, it would be their sibling. They can't live without mangonadas and coffee.
---
---
Contact Bri
If you have any questions/inquiries about my work or are looking to collaborate, send me a message! I'll respond at my earliest convenience.
---
© Bri Gonzalez. All rights reserved.