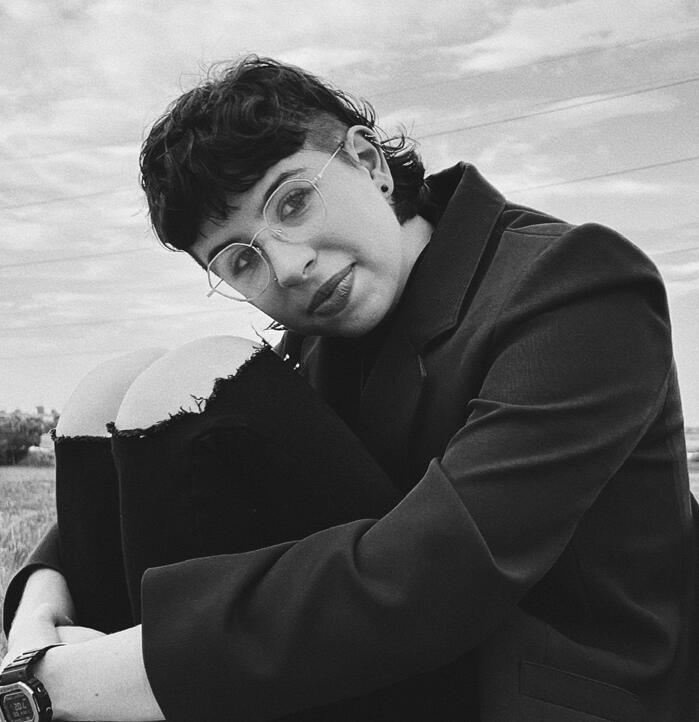 Bri Gonzalez
writer, teacher, etc.
---
---
---
Bri Gonzalez (she/they) is a queer Chicana/e writer currently studying and teaching at the University of Colorado Boulder. They're a co-poetry editor for TIMBER, CU Boulder's MFA literary magazine. They teach both Intro to Creative Writing and Intro to Poetry workshop (her students are superb and she hypes them up on the daily). Bri's work revolves around mental illness, grief and suicide, folklore, and the challenges of being mixed ethnicity. At the moment, they're working on their in-progress manuscript titled A Wellness Check and their thesis.
Bri grew up in San Antonio, TX and attended Texas State University for their undergrad. They dearly miss their abuela, her cooking, and her love. In 2021, Bri was diagnosed with bipolar disorder. They write frequently about their experience with their disorder, as well as its reception in media + day-to-day life. In her free time, Bri plays an inordinate amount of D&D (only one character death thus far), watches Dimension20 and Critical Role, makes up various personas with her friends, binges horror movies, and bothers her void cat, Dahlia. If they could gift the universe to anyone, it would be their sibling. They can't live without mangonadas and Milky Ways.
---
---
Contact Bri
If you have any questions/inquiries about my work or are looking to collaborate, send me a message! I'll respond at my earliest convenience.
---
© Bri Gonzalez. All rights reserved.